THINGS TO DO IN LA: FAMILY FRIENDLY TOURS IN LOS ANGELES
Things to Do in LA : The Family Friendly Tour Blog
Things to Do With Your Family This Summer!
Summer's here and we're ready to celebrate! It's officially time to start booking summer travel plans with your family and celebrate the total reopening of California. As of June 15th, there are *no* restrictions in California. And hot tip: if you're fully vaccinated, you do not have to quarantine upon entering LAX. We're celebrating this and so much more at Bikes and Hikes LA this summer, and our outdoor LA tours are the perfect first stop for you and your family on your 2021 glow up tour.
Read more to discover 5 of the best things to do in LA with your family this summer here:
The Best Things to Do With Your Family in LA This Summer
-Take a Hollywood Sign Hike
Bikes and Hikes LA boasts the OFFICIAL Hollywood Sign Hike– we take you closer to the Hollywood Sign than any other company in Los Angeles. Our Official Hollywood Sign Hike is the best way to kick off the summer. Clocking in at 2.5 hours, this hike is a 3.5 mile round trip walk up to and behind the Hollywood Sign. Your local guide will regale you with all of the latest Hollywood gossip, history of the area, and made-for-the-movies stories about all of the area's unique filming history. You won't find any better views of Los Angeles or guides anywhere else who are as passionate about LA as our all-star guides. Book your 4th of July Hollywood Sign Hike here.
-Take a Hollywood Sign Hike…but make it Express!
There's always that one person on vacation with you that's the go-getter. The early bird who wants to check off item #2457 on their trip agenda AND go for a run AND hit that new museum exhibit AND grab a quick bite at that buzzy new fusion pop-up…all before brunch at noon. (To which you KNOW they'll be 10 minutes early.) Perhaps…YOU are that person. If so, WE SEE YOU, and boy, do we have a new adventure for you. We're so psyched to announce the rollout of our latest, greatest LA tour – The OFFICIAL Hollywood Sign Express Hike! This brand new hike tour is the EXPRESS version of our OFFICIAL HOLLYWOOD SIGN HIKE (above)- but faster! You'll meet your guide below the Hollywood Sign and take a quick 1.5 hour walk up behind the sign and wrap up in front of the Hollywood Sign- all while hearing all of our guides' fascinating Hollywood tales, snag the best views of LA, AND grab the BEST Instagram photos of the Hollywood Sign you could ever imagine. This quick walk will leave you energized, sun-kissed, and ready to check off one more bucket list item from your itinerary. You could sneak in this hike and THEN meet up with the rest of your group…let's face it, they're probably all still waking up. Don't worry, you'll meet them at brunch afterwards. Book your Hollywood Sign Express Hike here.
-Take an LA Bike Tour!
Extra, extra! According to CBS LA, our famous LA in a Day Bike Tour is the BEST thing to do for a holiday weekend in Los Angeles. Our iconic, popular bike tour of Los Angeles shows you the top places to visit in LA all in one unforgettable afternoon! You'll go from West Hollywood to Beverly Hills to Bel Air to Santa Monica, Venice Beach, and more! This private bike tour is our favorite way to experience Los Angeles in an up close, personal, and sustainable way, all while getting fresh air and soaking up the sunshine. We also love this tour since it's suited for guests ages 7-97! All of our outdoor LA 4th of July activities are family friendly and designed for guests of all ages, experience, and fitness levels. For an extra-special holiday bonus, upgrade your LA bike tour to an electric bike tour! We have the best e-bikes in the game, and our electric bike tours of Los Angeles are the perfect way to see LA on a sleek, smooth ride. See what all major media outlets are saying about our LA in a Day bike tour, and book your summer bike tour here!
-Take a Private Malibu Hike Tour!
Escape the city with us and take a hike on the beautiful Malibu coast! One thing we love about LA is that you get the mountains and the beach all in one go! If you're eager to escape the crowds and the city heat, take a little private adventure over to Malibu, and hike with us in one of our favorite Malibu canyons. We love the sun, sand, and solace in Malibu, a little slice of heaven just outside of Los Angeles. Our concierge team will work with you to design a custom, private hike tour for you and your family on the 4th of July. We can also design a Malibu Mountain Bike Tour for you, or a Malibu outdoor beach party for you and your group to safely celebrate Independence Day outdoors. Our hiking guides will show you our favorite places to hike in Malibu and the majestic surrounding Santa Monica Mountains, and send you off celebrating July 4th in style. Book your VIP private Malibu tour here!
-Watch the Fireworks over LA on a Sunset Hike in the Hollywood Hills!
And for the grand finale, it wouldn't be the summer in LA without 4th of July fireworks! We love the 4th of July in LA, and our spectacular sunset hike will give you the best view of fireworks across the whole city. You read that right– the secret to our Hollywood Hills Sunset Hike on the 4th of July is that you'll see birds eye views of firework displays ALL. OVER. LA. You'll see hundreds of miles of views of Los Angeles, and at sunset, the entire city lights up like…well…cue the Katy Perry, "like the 4th of July!" Our Griffith Park Hollywood Hills Hike is the best way to treat yourself to a firework extravaganza on the 4th, and whether you book our hike in the morning or at sunset, you'll snag front row views to the best view of all time: the entire city of Los Angeles. Book your Hollywood Hills Sunset Hike here.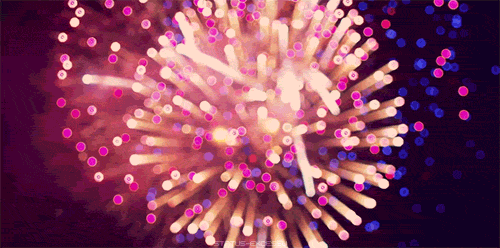 After this year, we have a lot to to celebrate, and we're so excited to party with you for the 4th of July. From all of us at Bikes and Hikes LA to you sparklers out there, baby, you're ALL fireworks! We'll see you in LA for the 4th of July, Memorial Day, Labor Day, or any time this summer in 2021! Welcome back.